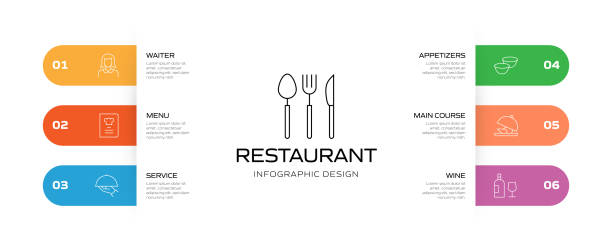 Are you a food or beverage business? It doesn't matter if you are a snack producer, a caterer, a coffee shop, or merely launching a cooking blog. The main goal is to differentiate from the rest and gain customer loyalty. These goals can be achieved through food branding. Learn how to create and apply food branding.
What is Food Branding? Why do you need it?
What are you thinking about when Baskin-Robbins, Baskin-Robbins, or Coca-Cola is mentioned? Food branding is what creates the first association or emotion. It's the image that the company presents in the mind of consumers. It shapes at every touchpoint, from the packaging to the communication with staff, to the café smell, and the feel of the drink in your hands.
A successful food branding campaign will create a steady customer appetite for your products and services.
Build an emotional connection with your customers through packaging design and interior decoration. Although they may not be able to remember the colors of the walls, the shapes of cups, or the smells, people will recall emotions and feelings such as coziness, safety, joy, joy, and pleasure.
Differentiate yourself from your competitors. Food branding should convey personality and uniqueness so you don't get confused with other companies in the marketplace.
Promote your business. Branding is a way to create a brand image that can be used across all channels, from banner advertising to social media accounts. Your logo, corporate colors, and fonts, as well as the tone and content of your messages, will make you easily identifiable and remembered.
How to create food branding
Begin with brand and target audience research, and then move on to corporate identity and strategy creation. Let's take a look at each step in more detail.
Develop a concept
A thorough analysis is the first step in any branding. It serves the purpose of studying the company's essence. These questions can be broken down into three categories.
Once you have collected and analyzed this data, it will give you the brand DNA or brand identity, which will be the foundation of your promotion strategy.
Design your corporate identity
Corporate identity conveys the brand's nature. How a brand looks, sounds, smells and talks will determine the first impression it makes on its target audience. Start developing your corporate identity by focusing on the visual elements.
Logo
The primary visual symbol for a business that unites all products. It also helps customers recognize them. A good logo should be simple, concise, unique, and memorable. This is represented by Subway and Dominoes.
Colors
It all depends on the emotion you wish to evoke in consumers. Fast food outlets tend to choose red because it's believed it increases appetites (McDonald's and KFC, Pizza Hut, Burger King). Producers and sellers of organic and natural food love the green color (Whole Foods Market and Organic Valley).
Shapes
These symbols influence how the company is perceived. A circle represents harmony and friendliness; a rectangle and square represent stability and stability; a triangle symbolizes innovation and dynamics. Pepsi, for example, took the design of its logo very seriously and paid 1,000,000 dollars for it to be created. A round logo was created by the designer based on several concepts such as the magnetic field theory, golden section, and feng-shui.
The shape can be used in your logo, product packaging, advertising, and other places. Doritos used a triangle to brand its main product, crisps and created a logo that was based on it. The shape was so well-known that it became the basis of the entire advertising campaign.
Combining shapes can convey the brand's character and draw customers' attention. Although the Field of Plenty logo looks like a traditional emblem, the two leaves at the top make it look more like an apple. This detail communicates company activity and evokes warm feelings.
Fonts
Fonts, along with colors or shapes, can convey the company's personality. Retro fonts with serifs convey a serious atmosphere (as in O'Leary's Ale House's identity), while minimalistic typefaces or handwritten fonts emphasize a friendly and modern character (as in Foodoso).
Confused by the many elements of corporate identity? Are you unsure where to begin? ZenBusiness offers an online generator. The service offers dozens of branding options. You can visualize them by focusing on your company name and activity. This will help you understand the elements that best convey the brand's personality and make the right choices.
Develop a strategy
Once your corporate identity and positioning are complete, it is time to start engaging consumers. You should choose the primary communication channels that you use to reach your target audience. This will depend on how often they are online or offline and their needs (satisfy their hunger, entertain, make them more healthy). Here are some tips to help promote your products.
Consider the packaging
The packaging is what makes the product stand out from the rest. Consider the following details when designing your product:
Butter. Shape. Better!'s product designer designed a package that looks like a knife and has a wooden lid. This makes it easy to bring along for picnics.
Material.Manufacturing eco-products? Natural materials are best. You want warmth and comfort. You must ensure that consumers aren't tempted to take the packaging with them.
Specialties. The Klein Constantia honey box looks like a beehive. It has embossed ridges that resemble wooden planks, and a slit where a painted bee is positioned to enter the box.
Product category and customer requirements: For example, children will love bright colors and unusual shapes while travelers will appreciate the safety, ease, and comfort of transport.
Interior design
Your customers will notice your food branding in an offline cafe or shop. All interior elements, from signs and uniforms to cups and menus, should be branded.
Use your company logo, colors, and fonts. Nick's Pizza is a Brazilian-inspired pizza restaurant. The walls are decorated with a menu that looks like a pizza board.
Remember to smell and hear These are the things that make an impression. Starbucks employees are forbidden from using perfume to preserve the coffee's aroma. A special team selects songs that aren't available on the radio to create playlists for Starbucks.