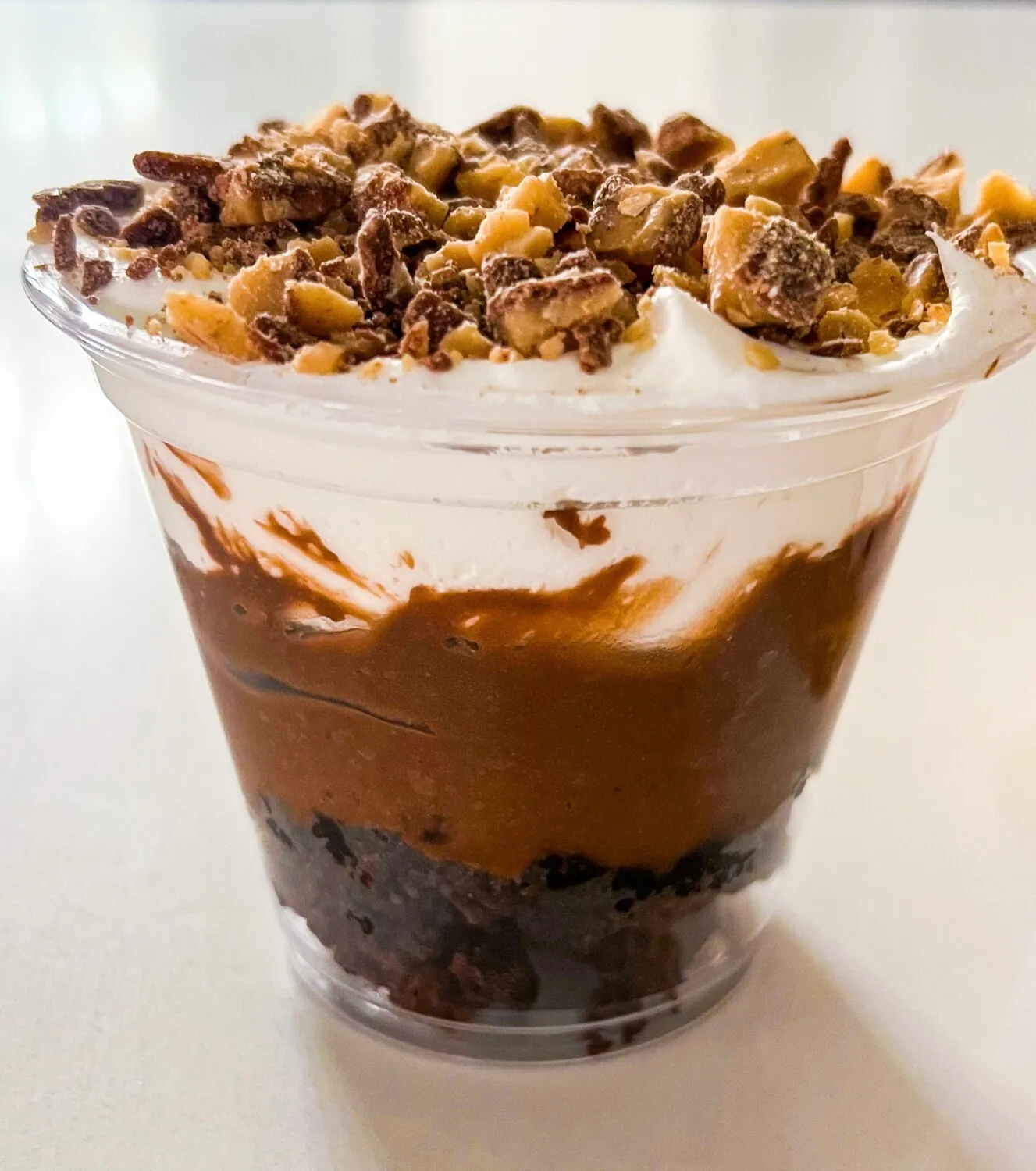 Each year, we enjoy the night with Tim's family. Because I love dessert, I'm always thrilled to help bring desserts. It also means I get enough food for 40 hungry guests who are also dessert fans! A few years ago, I came across this incredible idea that serves the entire crowd, produces the mess, and is self-serve: mini Trifle desserts! The original concept came from Nana naturally, and I have since created my version. Plus, they're easy to prepare and can be made in advance. Even better!
They can be served in large bowls for a gorgeous presentation. To create them as self-serve, I purchased miniature plastic cups similar to the ones below (6-8 pounds is the perfect amount). I have seen these gorgeous gold cups, which I liked as well. A transparent cup is crucial because we will get stunning layers of deliciousness inside our trifles!
This year, I made four different trifle desserts, hopefully satisfying all the flavors everyone loves. If you're familiar with me, lemon and citrus top my list! I also made one with chocolate in honor of all lovers of chocolate. In keeping with the season of Christmas, I created an ice cream trifle with peppermint.
BUY YOUR INGREDIENTS AND GET GOING
I recommend purchasing the most you can in advance, as it will make your life much easier. Make sure you make them ahead of time so the flavors will meld. Very important, according to my mom!
The trifles typically contain the same ingredients of a similar kind:
Mousse or a pudding that is as simple as I can, making a mix from a box or making my lemon curd recipes (find this recipe online).
Crumbs, cakes, or cookie layers like vanilla wafers, Oreos, graham cracker crunch and brownies that have been crumbled (bake the mix in a box) and chunked or pound cake, and angel food cakes
The actual candy or fruit using fresh fruit such as lemon zest, natural fruit or candy, chopped heath bar, chopped chocolate bar, or other toppings!
Whip cream. I often utilize Cool Whip and occasionally whip my own whipped cream. Cool Whip certainly appears more excellent and has better stability.
When you're picking and picking the ingredients to make your mini trifles, think about colors and presentation. Because with the clear cups, the excitement is that each layer can be different!
You're all set when you have figured out what ingredients make up each trifle! It's now time to stack them. I laid out all my ingredients in bowls and then put them together. Now you're all set.
LAYER YOUR TRIFLES
Crumble your crackers, cu t your cake into pieces, or crumble it up, brownie. Put a tiny portion in the cup's bottom. Be aware that you've got at least four layers of deliciousness, so don't go overboard with any one layer.
The next layer is mousse, pudding, and lemon curd (I use this recipe from Sally's). Then, push it down on the crumbles.
Note: When I cooked the peppermint pudding, I was winging it without a recipe. I did not realize I had to incorporate the marshmallows in the whipped cream and peppermint candy mix. It came out great, but it would be more delicious if combined first!
The third layer is typically a cool whip or whipped cream! Spread it around, pressing down so that the flavors blend and mix. Make sure to add enough to the top because only garnish on the top layer is left!
Sprinkle with fresh fruits (washed and dried), lemon zest, or more crumbs from cookies or bar pieces. It's all about the beauty of it. You can customize it to your personal preferences and tastes!
I'll list every recipe I cooked this Christmas, but the sky's the limit for various ingredients. You can try my recipes if you like and modify them to match your preferences!
If you want to create one massive trifle, you need to find an edged serving bowl such as this and layer it over and over until it is at the top! Serve it up on platters or plates.